What is a shadow board?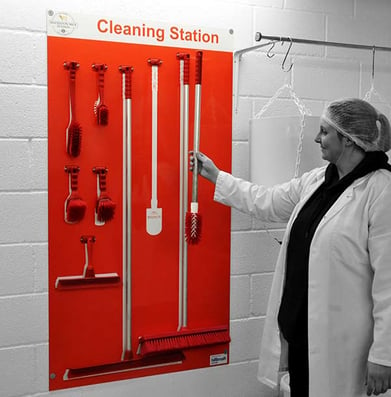 Shadow boards are workplace organisational tools that ensure all your cleaning tools are accounted for and in order, enabling you to segregate your workplace cleaning equipment and to reduce the risk of cross contamination.
Hillbrush shadow boards
Our shadow boards ensure equipment is stored efficiently and cleanly, making shadow boards an integral part of site improvement. Shadow boards help reduce replacement costs by ensuring equipment is always available and in good condition. Our shadow boards improve colour coded segregation, reducing the risk of cross contamination and reinforcing colour coding policies on site.
Shadow boards are custom designed to fit your requirements and may include your company branding as well as multiple languages.