Work for Hillbrush
Our goal is to produce high quality, innovative products in an environmentally sustainable way. We strive to design and develop the finest cleaning tools to meet the demands of our customers around the world. We understand that we need the right people to do this and provide an enjoyable, hard working environment where everyone is seen as an integral part of the process.
Find out what it's like to be a member of the Hillbrush team, view our new facility and learn more about our company by watching our corporate video and testimonials below.
Hillbrush HQ is located in Mere (just off the A303) in a state of the art, purpose built facility.

Our Values
With a dedicated product development team, we are passionate about creating products and ranges that are unique to Hillbrush. In recent years, we have created the world's first fully metal and x-ray detectable brushware range, introduced Anti-Microbial brushware for food manufacturing areas requiring due diligence, and established the widest range of colours for workplace organisation. We encourage our team to share their ideas and with our in-house research, development and testing area, we are able to bring their ideas to life.
A family owned and run business for almost 100 years, our key focus has always been our customers.
Through providing unrivalled customer service, our customers tell us how much they enjoy working with Hillbrush and can trust our products. In 1981, Hillbrush was granted the Royal Warrant to Her Majesty The Queen and has retained this ever since. Our dedicated Quality Manager ensures our products leave us in pristine condition and works tirelessly to ensure the products continue to meet our exacting standards.
We believe in treating everyone equally and expect everyone in our team to behave in a socially and ethically exemplary way. We strive to create a pleasant environment at all times in which our team is treated fairly and with respect. We were recently recognised for our efforts in this area as we were awarded "Best Family Business" and overall "Business of the Year" by the Blackmore Vale Business Awards.
We are conscientious and take pride in our work. Everyone is accountable for their own performance and we encourage all members of our team to take responsibility for their actions. However, there is a also supportive team structure in place where ideas and challenges are openly shared and feedback is encouraged and reciprocated.
We are a principled, honest business and recognise our social, community and environmental responsibilities. Click here to view our Environmental Policy. Our policies evolve to cater for changes in industry, social and economic influences, but our ethics and principals remain true since the company's inception.
We have long-standing relationships with our partners and with our local community - organisations which we have worked with for more than 30 years. We believe, and actively engage, in a collaborative, mutually beneficial relationship with our suppliers and customers.
Benefits
We offer all employees competitive rates of pay and an extensive benefits package. This includes:
Training and development - we provide our employees with access to courses, information and support to ensure they have all the skills and

knowledge needed to succeed in their role at Hillbrush

Staff gym - a fully equipped gym with a range of cardio and weight training apparatus
Staff hub - staff discounted lunchtime hot and cold meals made in our own kitchens
23 days holiday (pro-rata)
Life insurance cover
Maternity and paternity pay schemes
Long service schemes
Discount schemes
Pension
We are constantly looking for new ways to reward our staff as we feel it is important to have a long-standing, dedicated and loyal team.
Team Hillbrush are always looking for the next challenge! Some of our events include:
Mountain climbing
Tough Mudders
Go-karting
Charity walks - Jurassic Coastal 100km Challenge
Annual golf day
There are plenty of regular socials too, whether it be departmental or as a collective group at our summer and Christmas events. We hold monthly 'Thirsty Thursdays' where all staff get together after work for a complimentary burger and beer to encourage cross-departmental relationships.
Employee Testimonials
Vacancies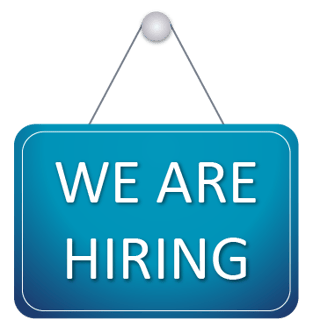 We are continually looking for talented people to join the Hillbrush Team in multiple divisions and with varying disciplines.

We house a number of departments in our main facility, including:
Manufacturing
Warehouse
Engineering
Sales
Finance
Marketing
Human Resources
Procurement
IT and Technical
Visit Hillbrush involves: